Lingojam - Aplicación online modificadora de voz
Lingojam Female to Male Voice Changer es una aplicación que fue desarrollada en sus inicios para cambiar el tono de nuestra voz de mujer a hombre, tal y como indica su nombre. Los desarrolladores de la misma han introducido posteriormente 11 efectos de voz más, lo que la convierten en una buena herramienta para modificar la voz online gratis.
Al tratarse de una herramienta diseñada sobre una página web, es compatible con la mayoría de los sistemas operativos para ordenadores como Windows, macOS, Linux. Además, también funciona en móviles/tablets Android o IOS. Sube un archivo de audio o graba desde el propio micrófono en el sitio web.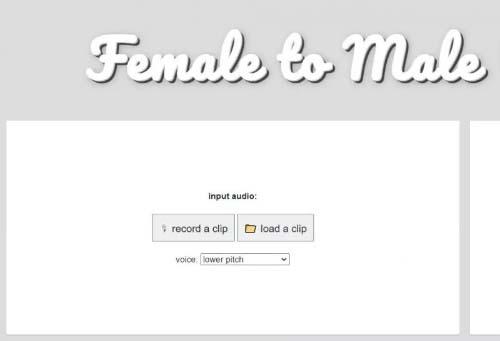 ¿Cómo utilizar la herramienta Lingojam?
La interfaz de Ligojam Female to Male Voice Changer es muy sencilla. En la zona de la izquierda contamos con los botones de grabar o subir el archivo de audio que queramos modificar. Una vez subido o grabado, elegiremos en el desplegable inferior, el efecto de voz deseado. Esta herramienta cuenta con 11 efectos, desde la voz de troll de las montañas hasta el de una ardilla.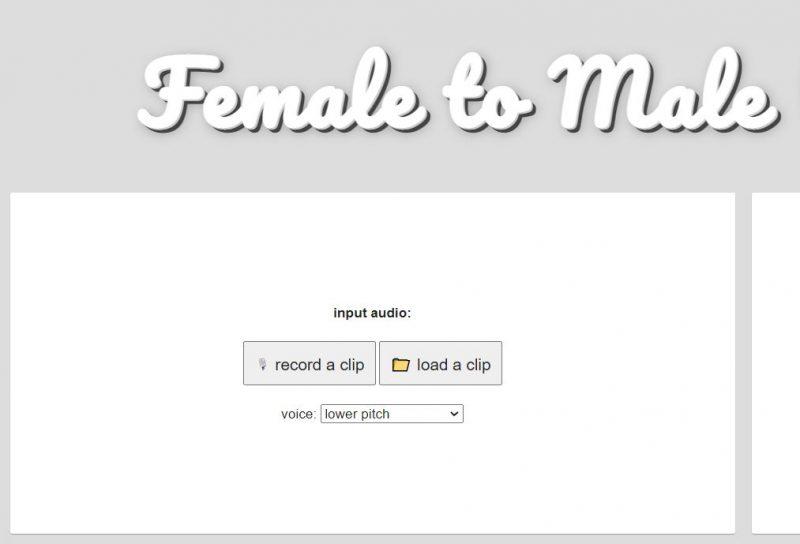 Una vez que ya hemos elegido el efecto de voz que deseamos aplicar al archivo de audio, en la parte de la derecha aparece un reproductor. En este reproductor, podemos reproducir el resultado final y si nos gusta, descargarlo en nuestro dispositivo en formato de salida .wav. Se trata de una herramienta válida para cambiar el tono de voz en línea, sin la necesidad de registrarse o descargar e instalar un programa/aplicación.
¿Qué efectos incluye Lingojam?
Como se ha mencionado anteriormente, esta herramienta cuenta con 11 efectos de voz para elegir de forma totalmente gratuita. Estos 11 efectos están ordenados de más grave a más agudo, comenzando por troll de las montañas y acabando por la voz de ardilla.
Estos son los 11 efectos disponibles: mountain troll, extremely low pitch, much lower pitch, even lower pitch, lower pitch, slightly lower pitch, slightly higher pitch, higher pitch, even higher pitch, much higher pitch, extremely high pitch y chipmunk.
¡No te puedes perder los siguientes artículos!